** Book YOUR Entertainment TODAY! **

Call Steve on 07960 006 799

email Steve: drawn_4u@yahoo.com

Dates available, please book early to avoid disappointment and secure my caricature services for your wedding or event!

"Fabulous! We had an accident and Steve even did a caricature of the paramedic! He was a star, very popular with our guests!" Hazel & Mike, Cromwell Manor, 28th March 2014

"Hi Steve. Wow Steve, how fantastic are you. One of the best decisions I have made. Everyone commented on you and how funny your drawings are and what a delightful person you are. Thank you so much it was a pleasure to meet you." Graham and Jackie Rieffel, Friern Manor 21st February 2014

"Dear Steve, We would just like to say a massive thank you for making our wedding reception so entertaining. Our guests and us absolutely adored your artistry! Your drawings were the talk of the evening and many people are talking about getting their sketches framed (us included). I am so grateful that we hired you for our wedding, I don't think it would have been the same without you. Once again, thank you! Best Wishes, Mel and Paul Collingwood" Little Hallingbury Mill, 26 Oct 2013

"Hi Steve, Thank you SO much for joining our wedding. The guests loved you and we did too. They are all posting their drawings as their facebook profiles. We are going to shout as hard and loud as we can about how great you are. Thanks so much again!" Claire & Steve, Rowhill Grange, 1st September 2013

"Steve, You were brilliant, everyone loved you, I have handed out your details to some people hope you don't mind, you did absolutely fabulous pictures so happy. Thanks again", Kelly and Kevin at Woodhall Manor, 5th September 2013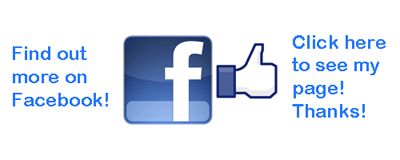 Caricature Information
Caricatures at a wedding work at almost anytime during the day or evening. The amount of drawing time can be either 2 hours, 3 hours or 4 hours for your wedding. Prices are based on which time you feel is right for your wedding and the location of the wedding venue. Steve will pre print the top of the paper to show the Bride and Grooms names, along with the wedding date and a Caricature makes for the perfect memento!



Guests will often take a photo of the caricature and post it to Facebook with many guests using it as their profile picture!

Caricature for weddings in Essex is just one area where Steve supplies his caricature services but he also serves London, Kent, Surrey, Suffolk, Hertfordshire, Buckinghamshire, Berkshire, Middlesex, Sussex, Cambridgeshire, Hampshire and many other counties in the UK!

A caricature is Fun & Exciting and can provide lots of great entertainment for your guests! Using Steve is simply ideal for Wedding Caricatures, School Prom Caricatures, Private Party Caricatures, Promotional Launches, your Christmas Party and in fact, for any type of Business Caricature requirement or Corporate Event requirement, caricatures with Steve will provide lots of fun and laughter! Everyone will be truly entertained when Steve draws his caricatures! You can hire Steve, it is so easy! Call Steve on 07960 006799 now!

BOOK your Wedding - Party - Business Entertainment - Office Party with Fun Caricatures:
Contact Steve by telephone: Mobile: 0796 000 6799 or Home: 01268 418214

Click here to see pictures of Steve drawing live!

***********

Caricature Entertainment with Fun Caricatures drawn for your - Wedding - Christmas Party - Indoor or Outdoor Event - School Prom - Party - Exhibition Stand - Business Event - Staff Appreciation Event - Company BBQ - and in fact, any type of event or celebration, can be enhanced when you hire caricature entertainment with Steve Hearn, Professional Caricaturist & Entertainer!
Telephone Steve on 07960 006799


Caricatures for your corporate events
Corporate and business events can be really enhanced with Steve drawing caricatures on behalf of your business! Company Christmas Parties, Customer events and Staff events are very popular, along with Exhibitions, conferences and trade shows at such venues like Earl's Court, The NEC, The NIA, Olympia etc, looking to attract and entertain visitors onto a stand, will benefit from Steve's caricatures and very popular caricature service.

Some of the many clients Steve has worked with:


NEW iPad Caricature!
*Click here to see Steve's online iPad sketchbook!
FUN Caricatures can now be drawn on the NEW iPad (digital caricatures), they are a real show stopper! A caricature can help promote and market your business!
Steve has recently been hired & worked with Apple themselves, to draw iPad caricatures at their events in London and Paris! Why not have fun with iPad caricatures entertaining YOUR guests? Businesses can really entertain customers and guests & also attract more visitors to a company/business stand at exhibitions and shows!
The digital caricatures are uploaded to the iPad online sketchbook so that everyone can see and access them to download, print or save a copy for themselves! The person receiving the digital caricature, can then also use the caricature on their websites, for example, like Facebook, Twitter and LinkedIn, making a great addition to their social networking profiles!
Contact Caricaturist Steve Hearn NOW: Tel: 0796 000 6799 for a quote for your event!
*Click here to see Steve's online iPad sketchbook!

Party Caricature information
Parties and birthdays of all ages, to wedding anniversaries and so much more, can greatly benefit from Steve's complimentary caricature drawing style. Guests really enjoy the caricatures and of course, get to take them home as they make for a great keepsake of the event! A caricature will last for many years to come, the perfect memento!
Telephone Steve via mobile on 0796 000 6799 or at his Studio on 01268 418214
email Steve: drawn_4u@yahoo.com
Click here to see pictures of Steve drawing live!
Steve is based at his home Studio in Langdon Hills near Basildon in Essex and supplies his Caricature services to Essex, Kent, London, Hertfordshire, Suffolk, Cambridgeshire, Buckinghamshire, Berkshire, Surrey, Sussex, Hampshire and the Midlands, as well as many other area's of the UK and abroad, please speak to Steve or email him to check the area for your event.